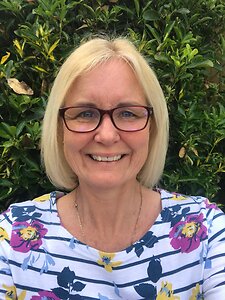 Kate Heavey BA (Hons) FdSc BACP Accredited - Individual counselling Cranleigh. Couples counsellor Billingshurst. Marriage guidance therapist. Alcohol dependency issues. Loss and bereavement therapy near Horsham. Online and telephone psychotherapist.
Welcome to my website which I hope will give you an idea of how I work.

I am qualified to work with both individuals and couples and I am very passionate about my work believing change is available to all.

What is interesting is that we are only born with two fears.....fear of falling and fear of loud noises; everything else (thoughts, feelings and behaviour) is learnt in relationship with others and from life experiences.

What is important to know is that what is learnt can be unlearnt if you want to.
Appointment Availability
**Update 6 December 2023**

Face to Face, online and telephone appointments: -
Currently full.
Please find an alternative BACP Accredited therapist at: -
https://www.bacp.co.uk/search/Therapists .

Benefits of counselling
Increased self-awareness
Insights into patterns to empower change
Improved relationships, i.e. with you, marriage, colleagues, family, children or friends
Working through feelings after relationship infidelity, betrayal and affairs
Re-aligning relationships so they do not end up in separation / divorce
New opportunities created / embraced
Changed outlook / life-perspective
Recovery from alcoholism and binge eating disorder
Knowledge of patterns around alcohol and food addiction for more informed choice
Freedom from stress and unhealthy anxiety
Improved self-esteem, self-confidence, self-expression and self-compassion
Awareness of passive, assertive and aggressive communication
Ability to manage unpleasant and challenging emotions, i.e. anger, rage, shame and guilt
Healthier ways of relating / living for you
Healing from abuse and trauma
Learning how to continue a bond after a bereavement, death or loss
The importance of your own needs and how to voice them to empower you.

A further benefit of private practice counselling is that, whatever the reason for you seeking therapy, our sessions are confidential and separate away from your everyday life and no-one else is informed (and nothing goes on your doctor records either).
Couple, Marriage, Relationship and Two's Counselling and Psychotherapy
When we are in healthy relationships we are more connected with our self and others whether this is parents, in-laws, children, siblings, steps, friends or work colleagues. Relationship counselling is about all 'two's' and is not just for our most intimate relationship.

Reasons can include: -


Lack of communication skills, i.e. more arguments, feeling unheard, struggling to accept difference
Built-up resentment is replaying old hurts with an inability to repair
Unresolved past baggage being triggered, i.e. trauma, abuse, jealousy, envy, shame, etc.
Lack of intimacy / sex life / desire
You are self-loathing and self-critical of yourself and/or of one another
Betrayal, affairs, infidelity leading to trust and commitment issues
Loss or bereavement, i.e. death, miscarriage, baby loss, redundancy
Impact of becoming parents, i.e. loss of independence, inequality feelings, loneliness, isolation, etc.
Family squabbles and fall outs causing conflict
Impact of addiction on relationship (i.e. alcohol, food, mobiles, porn)
Learnt survival techniques (fight, flight, freeze, friend, flop) causing relational conflict
Pre-marriage therapy (or newly married)
Contemplation of separation or divorce
.... plus a.n.other reason.
Individual Counselling and Psychotherapy
There are many reasons you may find yourself here yet what is known is that you are currently unhappy and unfulfilled and looking for some support for yourself. Therapy offers this and I can provide assistance with talking through: -


A life-changing event, e.g. bereavement, abuse, rape, redundancy, divorce, etc.
Anxiety which may be crippling you and has you feeling worried
Alcohol consumption increase - concerns that you may have an alcohol addiction / alcoholism
Binge Eating Disorder - you have realised you have an unhealthy relationship with food
Feeling unhappy, unfulfilled or stuck that life is going no-where
Increase in unpleasant feelings such as anger, frustration, stress, confusion or sadness
Not feeling listened to, heard or understood
Parts of your life you are currently struggling with
Childhood experiences such as neglect, trauma, not having needs met or shaming
Feelings of abandonment, rejection or helplessness
The impact and consequences of choices you have made or are about to make
Concern around your mental health decline
Isolation and lonely feelings
....a.n.other reason in a setting away from your day to day life.




Question you may ask yourself: Am I good enough?



Answer: - Everyone is good enough and that most definitely includes you.
Online Counselling
Individual and couple online counselling via Zoom, Skype and Signal. Marriage guidance psychotherapy online. Online tele-therapy / phone counselling.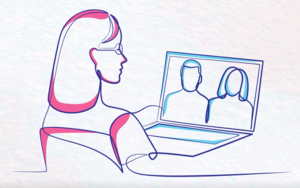 I started as an online counsellor and therapist via Skype in 2015 and since the pandemic I have offered counselling additionally via Zoom, WhatsApp, Signal (and other video online links).

Online therapy has become a way of effective counselling for so many now due to home commitments, location or just simply because people are wanting therapy from the comfort of their home.

As an online counsellor, my current caseload includes UK, Europe and other countries worldwide (excluding USA and Canada due to local licencing laws).

Note: Even though I am qualified and registered in the UK, it is the legislation laws in the country where the counselling and psychotherapy takes place that govern therapy, i.e. in the UK I have a legal responsibility to report terrorism, drug trafficking and money laundering yet legal requirements may differ in the country where counselling is offered.
Single-Session Therapy
Online Single-Session Therapy for Individuals, Couples and Two's. Telephone Single-Session Therapy for Individuals.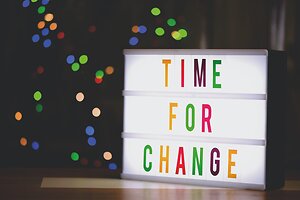 If there is one issue that you feel an hours' therapy session would help you focus on rather than commiting to weekly sessions, or if your lifestyle stops you from being able to attend weekly therapy, then Single-Session Therapy could be for you.

Single-Session Therapy can give insight by creating a focus.

My starting question of any Single-Session Therapy session will always be 'what would you like to have achieved by the end of the session?'

Your session is then conducted in a similar way to continual sessions, i.e. if we discuss psycho-education, such as communication skills or grief models, I will email these to you after your session has ended.

Your Single-Session Therapy hour provides space for exploration, reflection, digestion of your learning and discussion of any actions you can take going forward.

Click here to book Single-Session Therapy.
Walk Talk Therapy Surrey / Nature Therapy / Outdoor Therapist
Walk Talk therapy Surrey. Outdoor therapist Cranleigh. Nature Therapy in Surrey Hills and surrounding villages. Loss and bereavement therapy near Horsham healing in nature.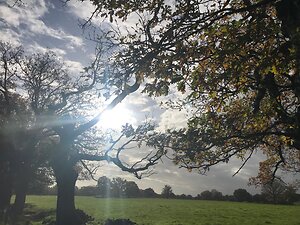 For some people the thought of sitting in an office talking can be daunting, or may seem too personal, and so eco-therapy with a trained outdoor therapist offers a fantastic alternative.

Walk and talk therapy in Surrey / West Sussex, offers a way of being alongside one another in nature, or sitting on a bench looking out onto a vast expanse, which can add a much more relaxed feel to your sessions and may fit more with your lifestyle.

Living in Alfold, I walk locally in Alfold and Loxwood where nature can be utilised to fully experience walk and talk therapy.

(please note, due to risk assessing walks, I can not walk from an unknown place to me).
Who I work with
I work with men and women on an individual and couple basis.

I have extensive experience in a wide spectrum of issues including:-


Relationship issues, i.e. communication, co-dependency, co-ercive control, bickering (more info)
Couple work / marriage guidance, i.e. affairs, infidelity, betrayals, trust issues, discussing difference, arguments
Alcohol addiction / alcohol dependency / alcoholism (more info)
Binge eating disorder
Bereavement, grief and loss including death, separation, divorce, pet or childhood (more info)
Mental health issues including anxiety, social anxiety, fear, depression and low mood
Work issues including assertiveness, stress, anxiety, feeling left out, not good enough, etc.
Exploring a potential job or career change
Family issues, i.e. parents, siblings, clash of personalities, steps or estrangement
Life events and transitions, i.e. leaving home, mid-life crisis, retirement or moving house
Loss / change of purpose
Low self-esteem, low self-confidence, low self-worth with low self-acceptance
Trauma and abuse whether this is sexual, emotional, physical or verbal
Feelings of shame, helplessness, loss, rage, anger, etc.
Anger management (although I prefer the term 'anger expression')
Terminal illness diagnosis - work with patients and carers
Death anxiety - feeling like the clock is ticking or there is a fear of death
Feelings of not being enough, etc.

Being diagnosed with a label and finding a condition that accurately matches your experience, whether internally or externally, can help something shift inside you and bring understanding and awareness yet I truly believe that each person is so much more than a label being unique, special and different. Counselling offers a way for you to embrace your uniqueness and individuality and all that you are.

I am a recognised counsellor and psychotherapist with BUPA, Aviva, AXA and Vitality Health (subject to your policy criteria, you can use your policy for your sessions up to your agreed number).
Cost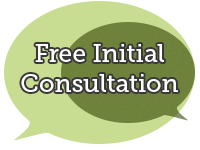 Counselling and psychotherapy is a very personal experience. As such I feel it is important for you to find the right counsellor and therapist for you and that is why I offer the first session complimentary for individuals and just £40 for couples (due to pre-assessment work).

All session prices: -

Individual - 60 minutes - £60

Couple - 60 minutes - £80

Trainee Counsellors - 60 minute - £45

Low-cost daytime appointments at a reduced rate (£55 individuals, £75 couples) - please ask when enquiring.

Employee Assisted Programme Work - Aviva, AXA and Vitality Health

Add £10 per session price for administration purposes.
Location - Alfold (Cranleigh, Surrey, GU6) Office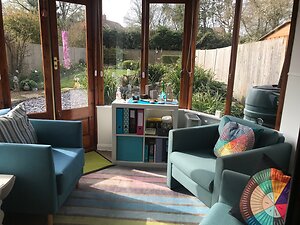 Individual counselling near Cranleigh and couples counsellor near Billingshurst. Relationship, Alcohol Addiction, Binge Eating Disorder, Single-Session Therapy in Loxwood. Bereavement therapy near Horsham in Alfold.
My counselling office is located in Alfold. There is side gate access directly to the 'counselling room in the garden'. There is one step into the conservatory with access gained through double doors.

Convenient driveway parking is available.

Please note that this office is not suitable for those with cat allergies. If this may cause an issue, please let me know and we can discuss the possibility of meeting in a location nearby.

My Alfold, Cranleigh, counselling office is accessible to surrounding villages in Surrey and West Sussex. These include Godalming, Hascombe, Hambledon, Milford, Shackleford, Petworth, Loxwood, Loxhill, The Haven, Dunsfold, Lakers Green, Bramley, Shalford, Shamley Green, Rudgwick, Colgate, Rusper, Warnham, Witley, Wormley, Chiddingfold, Ellen's Green, Cranleigh, Ewhurst, Plaistow, Ifold, Northchapel, Haslemere, Busbridge, Kirdford, Wisborough Green, Billingshurst, Albury, Broadbridge Heath, Five Oaks and Slinfold.

I am located within a half a mile of the A281 Alfold Crossways junction which connects Horsham and Guildford.

Bus services:

Bus route 42 from Cranleigh to Guildford via Hascombe, Farncombe and Godalming. There is a bus stop located within a 10 minute walk from the office (Alfold Crossways).

Bus route 69 operates via Billingshurst, Adversane, Codmore Hill, Pulborough, Arundel and Worthing and this bus stop is a 2 minute walk from the office.

(Please do look at the bus timetables prior to contacting me as, like many village locations, they are not always hourly).
Contact
Contact from website
Please click here to contact me directly from this website.


Email Contact
Email harmoniouscounselling@gmail.com
I will email you back the same day if a working day. Please be rest assured emails are confidential and only seen by me.


Telephone Contact
Call 07941 305511
If I am unable to answer please leave a brief message informing me of your enquiry along with your name, telephone number and when it is a good time for me to call you back.
Please note:- If your number is not familiar to me, and you do not leave a message, I will not call you back as I am aware this could be dangerous without knowing your individual situation.
My voicemal is confidential and your message will only be listened to by me.


Text / WhatsApp Contact
Text 07941 305511 to make an appointment.
If I am in an appointment I may not be able to answer you straight away yet I will get back to you as soon as I am able to.

Not ready yet?
If you feel you are not quite ready to commit to an appointment please do message me. I have been where you are now and I am happy to help with your transition.
Counselling is a journey and in the words of Carl Jung "I am not what happened to me, I am what I choose to become." What will you choose to become?


Counselling students: My training is Petruska Clarkson 5 Relational Model


KATE HEAVEY BA (Hons) BACP (Accredited).
LOCATED IN GU6, SURREY. COUPLES COUNSELLOR BILLINGSHURST, BRAMLEY, PETWORTH AND HORSHAM (WEST SUSSEX). LOSS AND BEREAVEMENT THERAPY HORSHAM AND CHIDDINGFOLD. INDIVIDUAL COUNSELLING CRANLEIGH WORKING WITH ALCOHOL ADDICTION / ALCOHOLISM AND BINGE EATING DISORDER. NATURE THERAPY AND OUTDOOR THERAPIST OFFERING WALK TALK AND THERAPY SURREY. ONLINE ZOOM PSYCHOTHERAPIST. EXPAT THERAPIST. COUNSELLOR NEAR CHIDDINGFOLD AND RUDGWICK. ONLINE ZOOM AND SIGNAL COUNSELLOR. TELETHERAPY / TELEPHONE COUNSELLING.