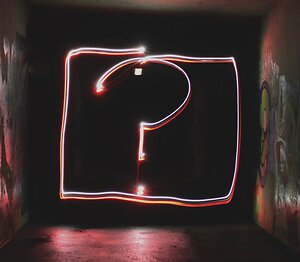 Kate Heavey Counselling - Individual, couple and marriage counselling and psychotherapy in Alfold. Zoom online counselling. Phone counselling.
I hope that any questions that you may have around cost, or anything else, are answered below. However, if you can not find an answer, please do click here to contact me.


Cost

Counselling and psychotherapy is a very personal experience. As such I feel it is important for you to find the right counsellor and therapist for you and that is why I offer the first session complimentary for individuals and just £40 for couples (due to pre-assessment work).

Face to Face, Walk and Talk, Online and Telephone: -

Individual - 60 minutes - £60

Couple - 60 minutes - £80

Trainee Counsellors - 60 minute - £45

Low-cost daytime appointments at a reduced rate (£55 individuals, £75 couples) - please ask when enquiring.

Employee Assisted Programme Work - BUPA, Aviva, AXA and Vitality Health.
Important information – Corona / Covid 19

Update June 2023


My responsibility and commitment – keeping the 'garden in the office' clean.

I clean using Severn Delta Laboratory Anti-Viral + Antibacterial Biodegradable Wipes.

I have hand sanitiser available for clients' use.

Toilet facilities

Toilet facilities are available in my home. These are used at a client's own risk.
FAQ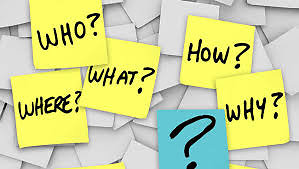 How do you decide if I'm the right counsellor for you?

Finding the right counsellor to work with is a very important step in your counselling journey and it can be helpful to talk to different counsellors before making a decision. You need to feel safe and comfortable and be able to make small talk as, if you can talk about the small things, you will be able to bring the big! Being able to relate and feel connection is necessary as is being accepted for who you are.

If you decide to proceed with counselling, we will agree on a working agreement outlining the responsibilities of both of us in our therapeutic relationship. This generally includes a regular time on a regular day of the week for the duration of your counselling enabling you to plan around your session.


How can I help you resolve any issues or concerns you may bring to therapy?

As an experienced counsellor I can explain how we can work together giving you a basic 'road map'. The outcome of therapy is very much dependent on our collaborative relationship built on trust and honesty and how able you are to be you in your counselling sessions without limitations.


What happens in a counselling session?

That really is up to you. The session lasts for 60 minutes and that time is entirely devoted to you to use as you wish. Our initial sessions may begin by exploring what has brought you to counselling and any concerns or issues that are uppermost in your mind. As we begin to discuss your life it may be deeper thoughts and feelings emerge which you might wish to explore; the extent of your journey really is dependent on how far you are prepared to go. If you find there are parts of your history / personality that you are avoiding in therapy then this can tentatively be discussed.

Words of a counselling client (permission granted to use):-

The Counselling Chair
By Leanne Conner (Leanne Marie Poetry)

A worried mind, a head full of fears,
How should I be? Do I hold back the tears?
This person unknown, hearing my woes
What do I say? How much to disclose?

She sits just in front in a chair of her own,
Her voice welcomes me with a gentle tone
A caring concern for whatever I share,
I start to feel safe as I sit in my chair

My voice starts to quiver as my first words are spoken,
My thoughts seem to scream, PLEASE FIX ME I'M BROKEN!
She listens intently, doesn't judge what's discussed,
Finally someone I feel I can trust

We meet again and more frequently,
I start to feel different, more open and free
She seems to understand things from my point of view,
She knows what it's like to be in my shoes

I notice a change going on inside,
The fear, hurt and anger seems to have died
Who is this girl I've come to have known,
A more confident, happy person is shown

I'm starting to realise that choices are mine,
If I take care of me, I know I'll be fine
Follow my heart and share what I feel,
Everything now seems so much more real

So thanks to this person, this stranger I feared,
Just being there listening, my mind has been cleared
I've been introduced to someone you see,
In that counselling chair, I found the new me.

Will you find the new you?

How many sessions will I need?

In your initial session we can discuss this. You might want us to work together for an agreed number of sessions or leave it open-ended. I am happy to work with counselling clients in the short, medium or long-term and provide long-term psychotherapy depending on your own individual needs. Reviewing periodically helps you look at your progress and if you are getting what you want from your counselling / psychotherapy sessions. It is you who decides on whether to continue or end the counselling relationship; a planned ending session is always recommended.

Am I being weak if I attend counselling?

You may have grown up in a culture of 'maintaining a stiff upper lip' and may view attending counselling as weak. My philosophy is the opposite. I believe humans are meant to be social beings and, at certain times in life, need a certain level of support whether this is support, dealing with a traumatic event or discussing a current life situation.


How am I as a counsellor?

I am down-to-earth, sensitive, warm and compassionate and always welcome feedback. I am willing to look at myself, to explore my own feelings and to be honest and open with you. I attend regular supervision and have a personal commitment to continued professional development and actively seek to further my skills and knowledge as a counsellor. I believe self-awareness is the biggest tool I have and I learn from each and every client.


Have I attended therapy myself?

One of the best ways to learn about counselling and the therapy process is to experience it first hand and I have engaged with counselling at various points in my life. Furthermore, a mandatory part of my counsellor training was to attend 60 sessions of counselling and through this I gained invaluable learning about myself. I continue to take care of myself by engaging in counselling as and when I need it as I value the insight it brings.


Confidentiality

Confidentiality is an important aspect of the therapeutic relationship and I adhere to the Data Protection Act (1998) and am registered with the ICO. In your first session, we will discuss the legal limits to confidentiality.

Contact Outside of Sessions

Contact outside of our sessions is accepted for practical reasons. Telephone or email conversations are not entered into without prior arrangement.

Social Media Policy

My primary concern is your privacy. I do not accept friend requests from current or former clients on any social networking sites. Adding clients can compromise confidentiality and privacy and may blur the boundaries of our therapeutic relationship. I have social media pages for my private practice to enable the sharing of public posts of interest with other social media users. If you have questions about my policy, please feel free to ask me in your session so we can talk any concerns in more detail. You are responsible for what you choose to write in any social media forum and if you ever feel I have done something harmful or unethical please feel free to discuss this with me.

Cancellation Policy

Ideally you would let me know the week before that you could not attend your next session. Cancellations made outside of 48 hours are not chargeable and cancellations less than 48 hours will incur the full fee.


Insurance

I have Public Liability Insurance.


Complaints

As a member of the British Association of Counselling and Psychotherapy (BACP) I believe strongly in the Ethical Framework that is set out as a standard for British counselling and psychotherapy.

If you have a complaint about my work this would be directed to the BACP (the professional body responsible for issues of conduct).
Contact

Contact from website
Please click here to contact me directly from this website.


Email Contact
Email harmoniouscounselling@gmail.com
I will email you back the same day if a working day. Please be rest assured emails are confidential and only seen by me.


Telephone Contact
Call 07941 305511
If I am unable to answer please leave a brief message informing me of your enquiry along with your name, telephone number and when it is a good time for me to call you back.
Please note:- If your number is not familiar to me, and you do not leave a message, I will not call you back as I am aware this could be dangerous without knowing your individual situation.
My answering machine is confidential and your message will only be listened to by me.


Text / WhatsApp Contact
Text 07941 305511 to make an appointment.
If I am in an appointment I may not be able to answer you straight away yet I will get back to you as soon as I am able to.

Not ready yet?
If you feel you are not quite ready to commit to an appointment please feel free to message me. I have been where you are now and I am happy to help with your transition.
Through counselling the Portuguese Proverb of "Change yourself and fortune will change with you" is certainly achievable.

KATE HEAVEY BA (Hons) BACP (Accredited) - COUNSELLOR IN CRANLEIGH. PSYCHOTHERAPY MARRIAGE GUIDANCE. COUNSELLING IN ALFOLD. PSYCHOTHERAPY NEAR GODALMING, SURREY.