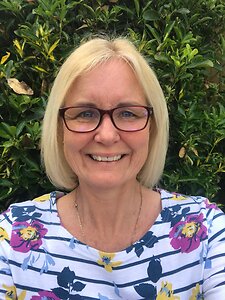 Kate Heavey BA (Hons) FdSc BACP Accredited - Individual, Couple and Marriage psychotherapist and counsellor. Offering counselling Alfold (Surrey) and psychotherapy Cranleigh, Surrey. Telephone and zoom online counsellor.
I am a qualified counsellor, psychotherapist and relationship therapist.

I pride myself on being an accredited member of the British Association of Counselling and Psychotherapy - Click here to visit the BACP's website.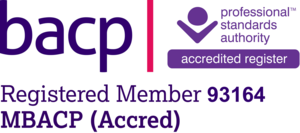 Who am I?
I have over 35 years' experience of relationship including corporate, caring and helping professions and I have extensive knowledge of people. I firmly believe that 'people buy people' and so you are here as, at some level, I represent familiarity to you (whether consciously or unconsciously).

My work in the mental health field started with conditions like depression, anxiety and anger. I then realised my true passion was in looking at the underlying cause of these conditions and I started to see this was relationship, and the connection that was formed between humans. In early years, we develop attachments, and these are symptoms of being in relationship. And, I am fascinated how a human can have so many differing relationships. The individuality, and complexity, of humans really amazes me!

In a quest to find information, and learn, I became aware of Adverse Childhood Experiences (ACESs) and started to look at these. I soon realised that from birth neuropathways (imagine Clapham Junction in your brain!) are formed with imprints/pathways coming from early childhood experiences and the beauty is, like Clapham Junction, repairs can happen!

Curious Kate....why is it that some children can build new pathways and go onto thrive with inner resilience, determination and grit and some never recover and may suffer from anxiety, depression, isolation, etc. It really is about survival. This is why I find people, the mind, surroundings and learnt behaviours all so fascinating. Are we not all conditioned and a product of our environment, of those younger years, which, are still informing us today? (Btw, if you are reading this, you are likely to be a thriver rather than survivor as you want change).
My Own Counselling Journey
Not surprisingly, having scored high on my own 'ACE test', I have seen counsellors and psychotherapists along my own life path. I also have experience of having been a member of groups (some re-traumatising and some healing).

My philosophy truly is that we can all change if we want to AND with the right conditions to grow.

Today, as necessary, I still attend my own counselling as this helps me to counsel clients with minimal impact of my own life experience. Freud suggested that counsellors should be a 'blank screen' offering nothing yet I do not believe this and will, if appropriate, self-disclose in the interest of a client.
As a Counsellor / Psychotherapist
I very much see my role as listening, reflecting, championing, supporting, tentatively challenging and offering insight using my experience and training whilst sitting alongside you as a fellow fallible human being with my own life-experience.

I firmly believe that it is the relationship formed between client and counsellor which is the main healing component of therapy and this is why I offer a complimentary assessment.
Experience
I have worked in private practice since 2014.

Alongside my private work I gained experience as a volunteer counsellor at Sam Beare Hospice in Weybridge which involved working with family members who were experiencing loss whether through terminal diagnosis or bereavement.

I also gained experience working at RASASC (Rape And Sexual Abuse Support Centre) in Guildford.

On a weekly basis, I work actively with alcoholism (12 step program) and food eating conditions.

I have a current DBS (Disclosure and Barring Service) which enables me to work with vulnerable adults.
Qualifications
Qualifications

BACP Accredited Counsellor / Psychotherapist

BA (Hons) Degree Counselling - Greenwich University

FdSc Degree Integrative Counselling - Greenwich University

NCFE 3 - Counselling Skills Theory
NCFE 2 - Counselling (Helping) Skills
NCFE 1 - Interpersonal Skills

Additional Couple Qualifications

Advanced Certificate in Relationship Therapy - COSRT

Graduate of The Developmental Model of Couples Therapy Training under Ellyn Bader Ph.D. at The Couples Institute (integrating Attachment Theory, Differentiation Theory and Neuroscience)

Online Courses

How to Work Safely and Ethically with Online Clients
Moving Your Practice Online (Online Therapy Institute)
How to do Counselling Online: A Coronavirus Primer (Open University and BACP course)

Walk and Talk Therapy

Walk and Talk - Therapy In The Outdoors (Creative Counsellors)

Additional Training and Workshops informing my work include: -

The Fundamentals of Working with Couples (College of Sexual and Relationship Therapists, COSRT)
Working With Couples: Dealing with Affairs (College of Sexual and Relationship Therapists, COSRT)
Communication and Difference (College of Sexual and Relationship Therapists, COSRT)
Meeting Partners Needs (College of Sexual and Relationship Therapists, COSRT)
Couples in Conflict (College of Sexual and Relationship Therapists, COSRT)
Sex Arousal and Ageing (College of Sexual and Relationship Therapists, COSRT)
Introduction to use of Attachment Theory When Working With Couples (International Attachment Network)
Emotionally Focused Couples Therapy (EFT) Workshop
Working with addiction: underlying causes
Recovery from Alcoholism (12 step program)
Addiction Informed Training (Dr Gabor Maté)
Relationships as mirrors of our trauma (Dr Gabor Maté and Esther Perel)
UK and European Symposium on Addictive Disorders
What's wrong with porn? The rising prevalence of sex and pornography addiction (Paula Hall)
Working with obesity - looking at food addiction and binge eating disorder
Body Image: Skin, Identity, and the Gaze in Psychotherapy (Linda Cundy and Dr Nicole Schnackenberg).
Treating Shame, Tools and Techniques
Working with Shame (Sue Parker Hall)
Avoidant Attachment: Shame and Defences Against Intimacy (Linda Cundy)
Exploring Sibling Relationships with an Attachment Perspective
The Neurobiology of Shame (Dan Siegel)
Sexualised Trauma and the Window of Tolerance
The Body Keeps the Score: Working with Childhood Sexual Abuse (Christiane Sanderson)
Working With Survivors of Domestic Abuse (Christiane Sanderson)
Healing the Fragmented Selves of Trauma Survivors: Overcoming Self-Alienation (Dr Janina Fisher)
Rewind Technique (David Muss)
Working with Ritual Abuse
Working with Survivors of Domestic Abuse (Christiane Sanderson)
Understanding Coercive Control (Professor Evan Stark)
Attachment and Well Being (Sir Richard Bowlby)
Understanding and Working with Anxiously Attached Clients (Linda Cundy)
Perspectives on Interpretation: What makes a good interpretation in Therapy?
Internal Family Systems (Dr Richard Schwartz)
Effective Anger Management Tools for Working with Men
7 Keys for Working Successfully with Men in Therapy (Parts 1, 2 and 3)
Effective Anger Management Tools for Working with Men
Loss models (Tonkins, Dual Process, Worden)
Working with Grief (David Kessler)
Working with Bereaved Clients
Understanding Birth Trauma Workshop
Narcissism & Echoism
Mental Health and working with depression and anxiety
Mindfulness (8 week course)
Vicarious Trauma
Working with Dreams
Adapting Therapy for People on the Autism Spectrum
Working with ADHD
Working with Vulnerable Adults
NAPPI training
Single-Session therapy (Maximising the effect of every therapeutic or coaching encounter) - Windy Dryden

Plus many more and on-going continued professional development (CPD) and clinical supervision.

As a BACP member I adhere to the BACP Ethical Framework which advises I have at least 30 hours CPD per year and a minimum of 90 minutes supervision a month (as a safe practitioner, believing there is much learning to do in this world, I exceed both requirements).
How I Work

Integrative Counselling

I trained as an integrative relational counsellor as it offers varying counselling approaches which means I can tailor therapy you; the individual. This approach works as we are all unique and special and therefore not a 'one size fits all'.

After qualifying, I felt a draw to couple work, alcohol and binge eating disorder and loss and bereavement so I continue to broaden my training and knowledge in these areas (including trauma and shame).

The counselling theories incorporated in my relational training are attachment informed, psychodynamic, person centred, cognitive behavioural therapy (CBT) and existential.

Integrative counselling provides a flexible, effective and helpful way of counselling with the healing coming from our therapeutic relationship. As the name suggests, I 'integrate' counselling approaches drawing on a wide range of relevant theories and techniques to meet your individual and couple needs. The success and effectiveness of counselling is dependent on how open, honest and willing you are to look at aspects of your own life and how you implement what you learn in our sessions in your daily life. I do not give advice or tell you what to do; integrative counselling is a collaborative way of working which is led by you.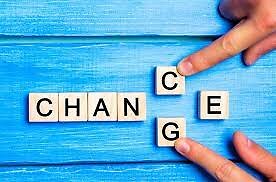 What does individual and couple counselling with me entail?

I place great importance on the acceptance of your unique perspective and I aim to explore your perspective in a non-judgemental and compassionate way in a trusting, safe and confidential environment. My hope is that you feel heard, safe and secure so you are able to voice issues that you are currently experiencing. I work with you in a collaborative real, honest and open way as you begin to understand how you became the person you are.

Through our therapeutic relationship I will encourage you to talk and identify your own feelings so you reach a greater level of self-awareness and self-understanding leading to increased self-esteem, self-confidence and self-acceptance. We can explore your life experiences identifying what is important to you and what you want or need to change in order to achieve this, i.e. you may come to counselling wanting to lead a more contented life with happier relationships (both with yourself and with others) or to stop escaping with substances. Our therapeutic relationship will always support and empower you during your counselling process enabling you to independently make your own choices and decisions as you build your own resources.

Our counselling work gives you an opportunity to reflect on your life choices, identify patterns of behaviour and recognise ways of relating which may be creating and prolonging any struggles you may be experiencing. Depending on your needs, our work may include using images, visualisations, mindfulness, body awareness exercises or creative work such as journaling or mind-mapping.

Clients commencing counselling and/or psychotherapy with me generally notice change within their first few sessions.
Psychotherapy

Psychotherapy tends to be longer term work with our attention being directed at deeper-routed issues. Once you feel safe and trusting in our therapeutic relationship we can tentatively begin to look at what is going on for you in life today (the here-and-now) and how your past may be impacting you. It could be that re-living the past is stopping you from living a contented life today and this may be bringing up many unwanted emotions, e.g. shame, guilt or not feeling good enough. Maybe you have a feeling of stuckness or not feeling present today due to past trauma's which have lead you to personal suffering and addiction. Whatever your feelings are (or maybe you don't know what your feelings are?) we work together in the safety of our therapeutic relationship.

Experience informs me that if we can sort out what happened 'back then', and discuss what is going on 'out there' today in your sessions then healing occurs within the relationship we build 'in-here' (Jacobs 'Triangle of Insight').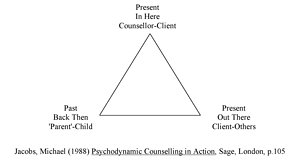 Contact

Contact from website
Please click here to contact me directly from this website.


Email Contact
Email harmoniouscounselling@gmail.com
I will email you back the same day if a working day. Please be rest assured emails are confidential and only seen by me.


Telephone Contact
Call 07941 305511
If I am unable to answer please leave a brief message informing me of your enquiry along with your name, telephone number and when it is a good time for me to call you back.
Please note:- If your number is not familiar to me, and you do not leave a message, I will not call you back as I am aware this could be dangerous without knowing your individual situation.
My answering machine is confidential and your message will only be listened to by me.


Text / WhatsApp Contact
Text 07941 305511 to make an appointment.
If I am in an appointment I may not be able to answer you straight away yet I will get back to you as soon as I am able to.

Contemplating Therapy?
If you feel you are not quite ready to commit to an appointment please feel free to message me. I have been where you are now and I am happy to help with your transition.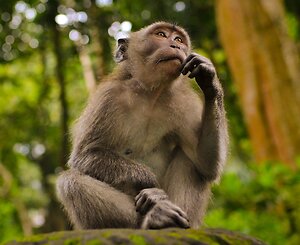 "We are biologically wired for connection - when something happens along life's journey and we get disconnected, counselling helps finds ways to re-connect'' (Kate - Harmonious Counselling)

KATE HEAVEY BA (Hons) BACP (Accredited)
INDIVIDUAL AND COUPLES COUNSELLING CRANLEIGH (SURREY). COUNSELLING PETWORTH. PSYCHOTHERAPY GODALMING. COUNSELLOR BILLINGSHURST. ONLINE ZOOM COUNSELLOR. TELETHERAPY.