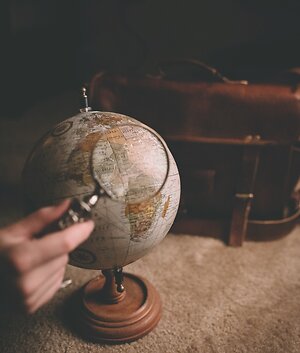 Kate Heavey BA (Hons) FdSc BACP (Accredited) - Individual and Couples Psychotherapist and Counsellor in Alfold (Surrey). Online Zoom counsellor. Telephone counselling.
I work from my practice in Alfold (near Cranleigh) on the Surrey / West Sussex Borders. Additionally I offer online counselling and teletherapy for around the globe (except for the USA and Canada due to local state licencing).
Alfold Practice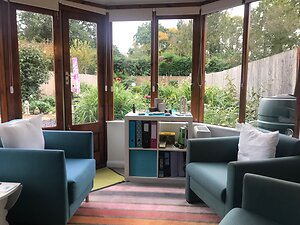 My Alfold office offers a calm, confidential and therapeutic environment for both individuals and couples with a view out to the garden and pond.

For me, in a sometimes hectic world, I feel one of the joys of the office is having the 'outside come in' via big windows.

Driveway parking is available.

Note: The conservatory is south facing which can get warm in the summer months so, when necessary, we may need to use an upstairs room.

Please note that this office is not suitable for those with pet allergies
Alfold Location


My Alfold practice is conveniently located just off the Loxwood Road (B2133)about a half mile from the Alfold Crossways turning on the A281 which connects Guildford and Horsham on the Surrey and West Sussex border.

Click here for a map of my Alfold Practice location.

My counselling and psychotherapy practice in Alfold is accessible to the surrounding villages in Surrey and West Sussex of Loxwood, Loxhill, Bramley, Dunsfold, Lakers Green, Rudgwick, Chiddingfold, Ellen's Green, Cranleigh, Ewhurst, Plaistow, Ifold, Busbridge, North Chapel, Kirdford, Wisborough Green, Billingshurst, Five Oaks and Slinfold.

Bus services: Bus route 42 from Cranleigh to Guildford via Hascombe, Farncombe and Godalming has a bus stop with a 10 minute walk (Alfold Crossways). Bus route 69 operates via Billingshurst, Adversane, Codmore Hill, Pulborough, Arundel and Worthing and this bus stop is a 2 minute walk. Note: Please do look at the bus timetables prior to contacting me.
Online and Telephone Counselling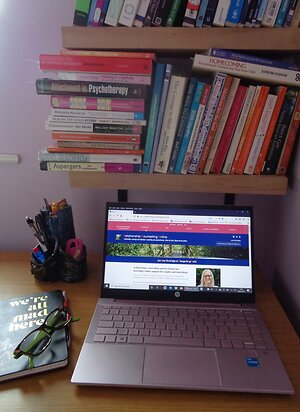 Offering Zoom, Skype, WhatsApp and telephone counselling for both individual and couple work.

Believing that counselling and psychotherapy be available to all I acquired further training in online therapy after I finished my counselling training with Greenwich University and believe this is a great way for all to be able to access therapy and find the 'right fit' counsellor.

Having travelled abroad myself for a year, I feel I am aware of the impact that being 'away from home' can have and I feel I can offer a 'sense of home' and understanding for unsettled expats.
Contact

Contact from website
Please click here to contact me directly from this website.

Email Contact
Email harmoniouscounselling@gmail.com
I will email you back the same day if a working day. Please be rest assured emails are confidential and only seen by me.

Telephone Contact
Call 07941 305511
If I am unable to answer please leave a brief message informing me of your enquiry along with your name, telephone number and when it is a good time for me to call you back.
Please note:- If your number is not familiar to me, and you do not leave a message, I will not call you back as I am aware this could be dangerous without knowing your individual situation.
My answering machine is confidential and your message will only be listened to by me.

Text / WhatsApp Contact
Text 07941 305511 to make an appointment.
If I am in an appointment I may not be able to answer you straight away yet I will get back to you as soon as I am able to.

Not ready yet?
If you feel you are not quite ready to commit to an appointment please feel free to message me. I have been where you are now and I am happy to help with your transition.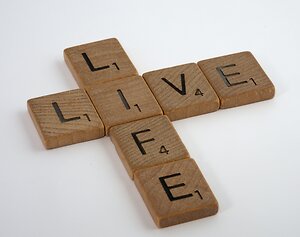 Bob Marley stated "life is one big road with lots of signs. So when you are riding through the ruts, don't complicate your mind. Free from hate, mischief and jealousy. Don't bury your thoughts, put your vision to reality. Wake Up and Live!"
KATE HEAVEY BA (Hons) BACP (Accredited)
COUPLES COUNSELLING BILLINGSHURST, PETWORTH AND HORSHAM (WEST SUSSEX). INDIVIDUAL COUNSELLING CRANLEIGH (SURREY). COUNSELLING AND PSYCHOTHERAPY ONLINE. ONLINE THERAPIST. EXPAT THERAPIST. COUNSELLOR NEAR CHIDDINGFOLD AND HASLEMERE. ONLINE ZOOM AND SIGNAL COUNSELLOR. TELETHERAPY / TELEPHONE COUNSELLING AVAILABLE ON ALL DAYS.