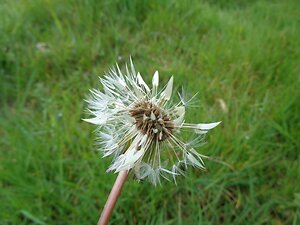 Kate Heavey BA (Hons) FdSc BACP (Accredited) - Bereavement, loss and grief counselling in Alfold, Cranleigh. Expat online counselling via Zoom and Signal, WhatsApp and phone therapy.
The aim of this page is to give you a small insight into possible feelings that you may experience as a result of a loss and/or bereavement and for you to know you need not suffer alone.

Knowing each person is unique, and deals with loss in their own way, is important.


What is Bereavement, Grief and Loss counselling?

Grief is the loss or death of something and it is a reflection of the connection you had, i.e. person, relationship, dream, job, etc., and YOUR LOSS COUNTS as you are in a grieving process.

A few examples being: -

- the death of someone or something close to you which impacts every element of your life
- a marriage breakdown with not only the loss of the relationship yet social connection too
- a job loss bringing the loss of status, a pay cheque and the working environment
- the loss of an idea meaning hopes and dreams are shattered
- expectations not being met so unpleasant feelings are felt.

Loss is so much more than death. What is important to acknowledge too is that you do not even have to have loved or liked as it is about your connection and attachment to whatever the loss is.

Bereavement and loss has two components.....

1. The actual loss
2. The challenges caused by separation.

In your counselling we will incorporate both components as I sit alongside, actively listening, acknowledging feelings, working with you to find a way to continue your bond with your loss / bereavement as you transition in building a new, different, yet meaningful life.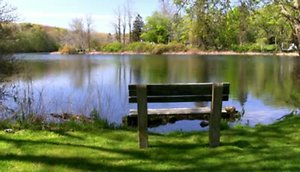 Why you may find yourself here

The loss or bereavement could have been expected or it may be a shock and temporarily shatter your world. Many factors will impact your mourning and grieving process such as age, who the person was to you, how attached you were (or not), religious beliefs, etc. If a death is involved, the way the person died can have a huge impact on your grieving process. Please know there is no 'right' or 'normal' way to experience grief and, as David Kessler states "each person's grief is as unique as their fingerprint" and I would add to this that it can feel like you are sitting with the loose ends.

Feelings of loss can include:-

Sadness
Anger
Guilt
Anxiety
Loneliness
Fatigue
Numbness
Helplessness
Shock
Yearning / pining
Emancipation (feeling set free)
Relief
Shame.

Physical symptoms of loss can include:-

Hollowness in stomach
Tightness in chest / throat
Oversensitivity to noise
A sense of depersonalisation ('I walk down the street and nothing seems real, including me').
Breathlessness
Weakness in muscles
Lack of memory
Hallucinations
Dry mouth.

There can be a sense of denial....you know the person is not in your life anymore, or has died, yet you find it impossible to accept you will never see, touch or hear their voice again which can be extremely hard to come to terms with.
My role as a Bereavement and Loss Counsellor

Counselling provides a space for you to talk freely about what is happening for you. I offer a space without judgement. I offer a space where you will not be 'moved on' or told to 'get over it'. I offer a space for you to tell your story as many times as you need to. I offer a space for your grief to be witnessed. I offer a space for you to process your feelings. I offer a space as I walk beside you on your journey. I offer a space where I am fully present. The space is yours to use, as you wish.
Working with your bereavement, grief or loss does not mean that your grief is eradicated. However, working through your feelings does mean that you learn to build life around your loss finding new ways to continue the bond without it being so debilitating.
Contact

Contact from website
Please click here to contact me directly from this website.


Email Contact
Email harmoniouscounselling@gmail.com
I will email you back the same day if a working day. Please be rest assured emails are confidential and only seen by me.


Telephone Contact
Call 07941 305511
If I am unable to answer please leave a brief message informing me of your enquiry along with your name, telephone number and when it is a good time for me to call you back.
Please note:- If your number is not familiar to me, and you do not leave a message, I will not call you back as I am aware this could be dangerous without knowing your individual situation.
My answering machine is confidential and your message will only be listened to by me.


Text / WhatsApp Contact
Text 07941 305511 to make an appointment.
If I am in an appointment I may not be able to answer you straight away yet I will get back to you as soon as I am able to.

Not ready yet?
If you feel you are not quite ready to commit to an appointment please feel free to message me. I have been where you are now and I am happy to help with your transition.

Elisabeth Kubler-Ross states "the most beautiful people we have known are those who have known defeat, known suffering, known struggle, known loss, and have found their way out of those depths." Inspirational!


KATE HEAVEY BA (Hons) BACP (Accredited)
COUPLES COUNSELLING BILLINGSHURST, PETWORTH AND HORSHAM (WEST SUSSEX). INDIVIDUAL COUNSELLING CRANLEIGH (SURREY). COUNSELLING AND PSYCHOTHERAPY ONLINE. ONLINE THERAPIST. EXPAT THERAPIST. COUNSELLOR NEAR CHIDDINGFOLD AND HASLEMERE. ONLINE ZOOM AND SIGNAL COUNSELLOR. TELETHERAPY / TELEPHONE COUNSELLING AVAILABLE ON ALL DAYS.